Haines 50 Was a Huge Success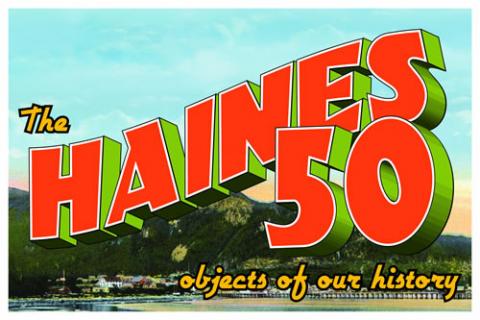 The Haines 50: objects of our history was the premier exhibition in the newly-opened East Gallery of the Museum this fall. The Haines 50 highlights 50 objects from the Sheldon Museum collection. Each object tells its own story while together these objects tell a brief snapshot of the history of the Chilkat Valley from its geological origins to the many peoples and industries of the area.
Highlights include a basketball uniform from the Quartermaster's Corps circa 1930s, the blouse of Haines madame and Pioneer Bar proprietress Lou DeMoore, John Schnabel's cross-cut saw, 2,000 year-old weir stakes, and a porthole from the Clara Nevada, to name a few.