Membership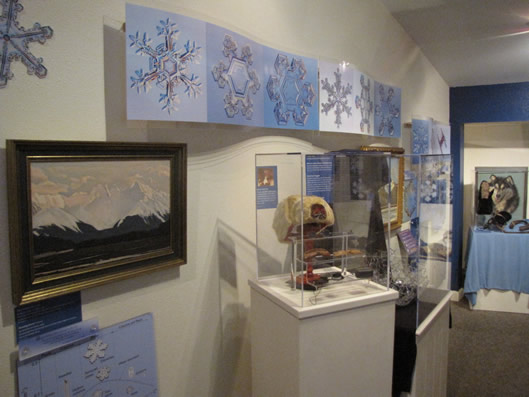 A Big Part of a Small Town
Enriching the Community...
Museum's help us explore the world and culture of our past and present. In Haines, this includes in-depth looks at our town's puppet makers, laughing over our mountains made into ice cream sundaes, touring the Totem Poles that are an intrinsic part of our town, and celebrating our agricultural, mining, fishing and logging roots and current industries. We are a big part of our small town, providing lecture series, walks and talks, children's camps, interesting exhibits and opportunities for continued learning and creating.
Assisting Researchers...
A man had lost contact with his relations after being adopted by a family in the Lower 48 as a boy and hoped to learn more about them from our archives. Looking through our birth, death, school and other records, he was overjoyed to discover he had an aunt living in Skagway.
Whether looking up genealogy, researching archaeological sites or restoring an historical building, the museum is a repository of unique and rare information unavailable elsewhere.
Preserving History...
Many diverse, creative people have settled this area, making it famous for centuries for the arts and products made here— arts and products that we collect, preserve and display.
The Museum houses over 4,000 artifacts from Chilkat Blankets to lighthouse lenses; 12,000 cataloged photographs and slides with images from the 19th century to today; countless archival materials including journals, pamphlets, letters, ship's logs, research papers and a library of rare books. These invaluable treasures are carefully documented and preserved in archival quality packaging material, in dust-free compacting storage and/or on display in the museum's environmentally controlled building. And all of it is accessible to the public.
Inspiring Creativity...
Artists, writers, poets, musicians, thespians and popular television programs are inspired by our museum.
Preparing art for an installation on Soap Suds Alley, a local artist examined our historic and ethnographic costumes and reviewed early 20th century laundry lists and photographs for ideas.
Developing a retrospective show for "Gold Rush Alaska," crew members pored over our photographs and early films.
We encourage artists' professional development with our popular Six-Week Spotlight exhibition program featuring local artists. Artists learn how to develop a museum-quality show in a local venue.
Join Now
Preserve history, inspire creativity, and enrich the community by becoming a member of the Sheldon Museum and Cultural Center.
DONATIONS
A non-profit organization, the Sheldon Museum and Cultural Center, Inc., like most museums, operates on a tight budget. Contributions to the Museum can be general in nature, or go toward our Endowment Fund, the care of our collection or a special project.
Suggested donation: $20 or more.
We now accept all major credit cards via Paypal.
All contributions to the Sheldon Museum are tax deductible (5O1(c)(3). Ask and we'll be happy to email a receipt to you.